Infinium Labs Phantom Any Game, Any Time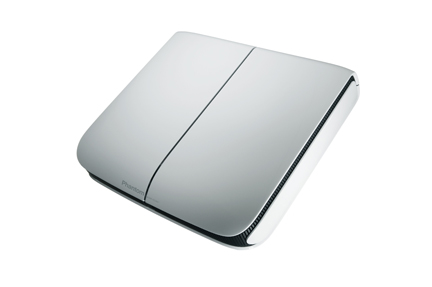 Phantom from the Infinium Labs website
In the newest generation of consoles, the race seems to have a new contender: the Infinium Lab's Phantom.
The Phantom™ Gaming Service is the ultimate gaming experience offering the first end-to-end, on-demand game distribution service. Designed for the whole family, from the avid gamer to the casual player, the service offers subscribers a library of titles, from the top new games to old standards people want to play again and again - and makes them available any time, day or night, from the comfort of your home. It is easy to use, convenient and personalized to individual game players.
AMD® Athlon™ XP 2500+ central processing unit (CPU)
NVIDIA® GeForce™ FX 5700 Ultra graphics processing unit (GPU)
NVIDIA nForce™2 Ultra 400 platform processor
256 MB RAM
40 GB local content cache
Microsoft Windows XP® Embedded Operating System
Dynamic, personalized user interfaces customizable for age, gender or technical expertise
Lapboard, mouse and game pad included
HDTV and Dolby® Digital 5.1 compatible
Works with any consumer-standard broadband Internet Service Provider (ISP): DSL or faster
The keyboard/mouse combo. The edge of the keyboard stand is hinged to fold down but the design allows for less clutter, more places to use the Phantom system and perhaps allow for easier FPS gaming.

Keyboard combo from the Infinium Labs website
---
Is there a problem with this page? Let us know where it messed up,
Email Me!
Nothing on this site is for sale for any price, so
please
don't ask. Unless otherwise noted and linked all images and scans are © 2001-2007 Adrienne Barr c/o Vidgame.net, Vidgame0. Images must be approved for use on other sites.
Images must be purchased for use on stores, storefronts, online auctions, eBay, or any other means of making a profit
. If you are interested in purchasing images for usage, please click
here
.
---
Other sites you might like: