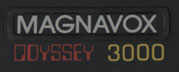 Magnavox Odyssey 3000 Pong Clone (BH 7514-BK01)
The Magnavox Odyssey 3000 was just another in the series of Odysseys that played PONG. The controllers were stored in the unit and could be removed for play.Took 6 C batteries or a 9 volt AC adapter.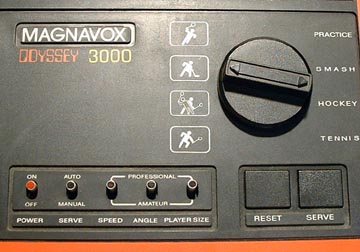 Closeup of the Magnavox Odyssey 3000 control panel. Shows On/Off Switch, Auto/Manual Serve, Difficulty settings for Speed, Angle, Player Size, buttons for Reset and Serve, and a dial to select one of four games: Practice, Smash, Hockey, and Tennis.
The games were: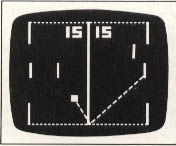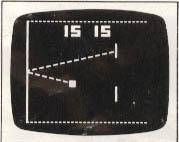 Tennis, Hockey, Smash
For the new millenium: The power cord can be replaced with a 9 volt AC adapter with interchangeable tip 'E' from Radio Shack. Model 273-1708. 3/32" Submini plug. DC 9V 6xC 700mW
Wanna know how to hook your system up to today's TVs? Click here.