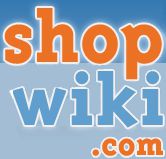 March of 2005 brought the long awaited Playstation Portable (PSP) to store shelves throughout the US. Some of the release day titles include Medievil, Lumines, and Darkstalkers.
Packaged inside the box were the PSP unit, a 32MB Memory Stick, cleaning cloth, carrying case, wriststrap, battery, headphones, volume dongle, AC adapter, instructions, a game sampler, and the UMD version of the movie Spiderman 2. Later these split into a Value Pack and a System Pack. The Value Pack contained all the aforementioned items except it had dropped the sampler and movie from the list. The System Pack was just that, it only contained a system, AC adapter and the battery pack. In 2006 Sony released the "Entertainment Pack" for their PSP console. This pack contained the system, battery, AC adapter, 1GB Memorystick PRO Duo, Lords of Dogtown UMD Movie and ATV Offroad Fury: Blazin Trails.
UMD was the official software format of the PSP. Games and nearly any conceivable movie and TV collections were available as UMD, and this spelled trouble during the summer of 2006. The movie format had been considered a failure and many retailers were sending the UMD movies back to Sony en mass. In theory it was a great idea, but the price points weren't so hot at $19.99+ each when many of the DVD counterparts were going on average from $9.99-14.99.
The system boasts a 4.5 Wide TFT LCD backlit monitor, 16:9 ratio. 3D Polygon, 3D Curved Surface, and MPEG4 will all be supported. 3D Sound is supported by stereo speakers & headphone output. The I/O ports of the PSP will support USB 2.0 (connects to your PS2!) and Memory Sticks for saving game data. The PSP contains a rechargeable Li-ion battery with the optional AC and DC adapters.
Early Information
During the 2003 E3, Sony announced their break into the handheld market with their PSP. Reportedly, the same chips from the Playstation 2 are going to be used in the PSP so the price won't be astronomically high. Sony is working on a worldwide release (Japan, Europe, North America) in the latter half of 2004.
In June of 2003 at the ELSPA Games Summit in London Sony announced the format that the PSP will use. The UMD (Univeral Media Disc) is a 2.4" 1.8Gb CD/Cartridge. The games for the PSP will run about $25-35 USD for the average ones and about $70-80 USD for the high end ones. Each UMD should have an individual watermark and other anti-piracy techniques to cut down on piracy of games. It seems that Activision, Capcom, and Square are already on the bandwagon to make games for the PSP. Development time for games is expected to be around 9 months.